RE: UK Stocks - Watchlist and Discussion
A couple of London listed short index ETFs.

XEMD tracks the MSCI Emerging Market index. Too late to catch this one but perhaps it might pull back of make a continuation.



XSSX.L, short Stoxx 50. Just breaking support. I've also plotted the index chart over a longer time period.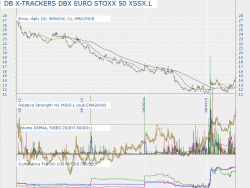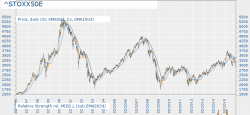 There seems to be strong support at 3000 which has been broken. There is some just below 2900 but not as much.