RE: UK Stocks - Watchlist and Discussion (Premium)
For the UK watchlist today - TUNG.L (IPO base breakout attempt to new highs. Lovely cup and handle pattern, but no volume increase as yet to confirm), and FLK.L made a further Stage 2 continuation breakout attempt, but very thin stock.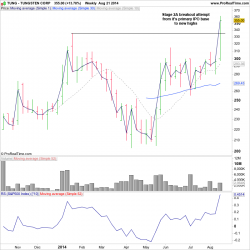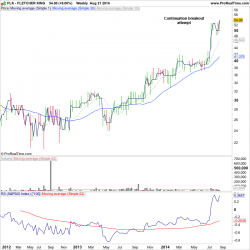 isatrader
Fate does not always let you fix the tuition fee. She delivers the educational wallop and presents her own bill - Reminiscences of a Stock Operator.