UK FTSE 350 Mining Sector
As you can see from the relative performance tables in the previous post, Mining has been the strongest sector over the last week and month. So I've created a relative performance table for the FTSE 350 mining sector and ordered by the Mansfield RS reading. And I've also attached the weekly charts for the nine strongest in order.

As you can see there's been a few Stage 2A breakouts in the last week or so (KAZ.L, GLEN.L, BLT.L), and others in Stage 1 are close also (RRS.L, AAL.L)

PDL.L continues to be the strongest of the sector, making a fresh Stage 2 continuation over the last few weeks.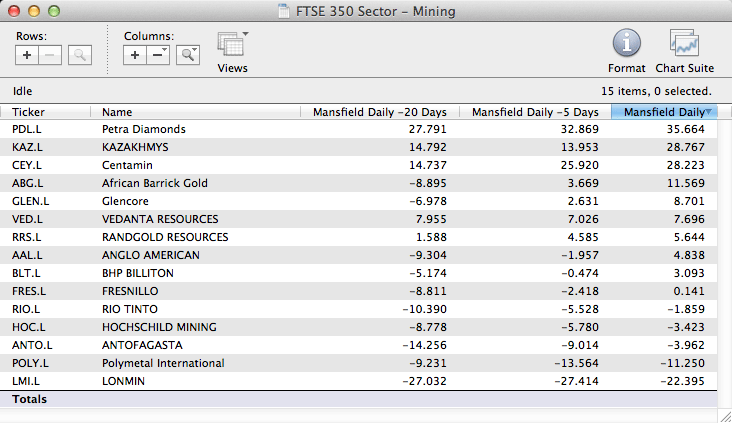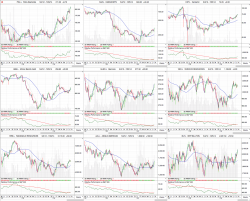 isatrader
Fate does not always let you fix the tuition fee. She delivers the educational wallop and presents her own bill - Reminiscences of a Stock Operator.