UK Major Indexes and Advance Decline charts
Attached is the updated UK major index charts - FTSE 100, FTSE 250 and the FTSE AIM All share charts.

The FTSE 100 pulled back from the top of it's Stage 3 range once more this week although it's still above it's rising 10 and 30 week MAs. The FTSE 250 however, closed back below the 30 week MA again this week and looks to be developing further into Stage 3. While the FTSE AIM All-share index closed below the May swing low and the 30 week MA turned down and so it's now moved into early Stage 4A.

So it's clear that the major weakness is in the micro caps, and the small caps look to be weakening as well, while the large caps are still holding up near their highs.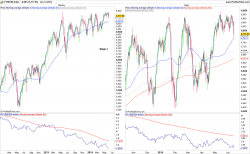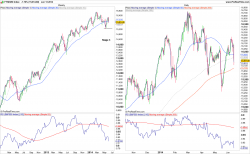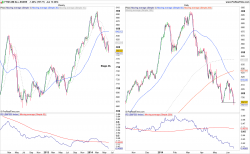 UK Advance Decline chart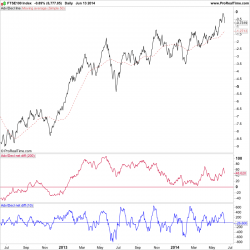 isatrader
Fate does not always let you fix the tuition fee. She delivers the educational wallop and presents her own bill - Reminiscences of a Stock Operator.