(This post was last modified: 2019-12-30, 09:26 PM by pcabc.)
RE: UK Stocks and ETFs - Watchlist and Discussion
A few UK breadth charts

I'm not sure how useful there are but I thought I would share a few UK sector breadth charts I have plotted.  There are based on the UK 'NMXnnnn' based sector indices and constituents - approximately.  Note that last word.  There are a lot UK sectors in this form and I have the index data.  You need to be carefull however, as some of the sectors contain very few constituents whereas others are reasonably large.  Tobacco seems only to have two constituents!

Bearing in mind the above caveats, and that I make no claims for accuracy, see the charts for what may be the stronger sector indices: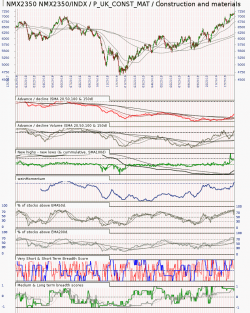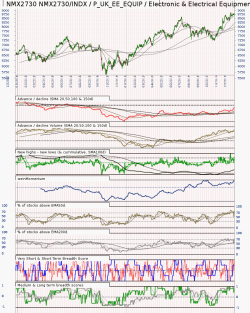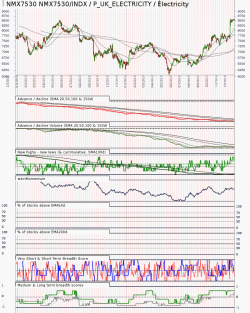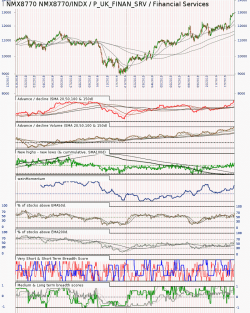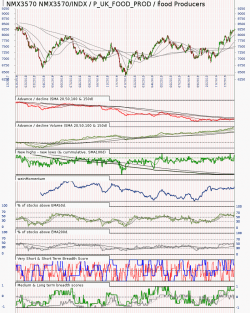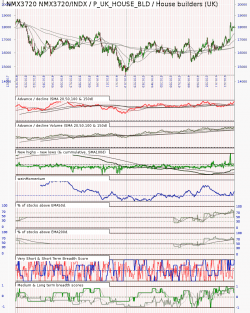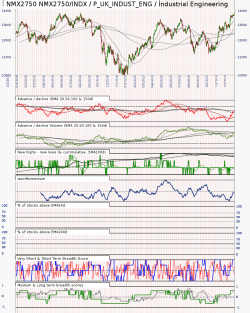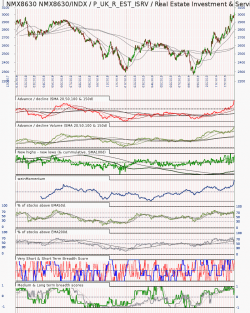 Some digging into the sectors is worthwhile, for example, looking at General Retailers, you will find some very strong stocks and some very weak stocks, so just because the sector index is strong that does not mean all of the sector is. 

I don't plan to post these regularly, as these nine are only a subset of the UK sectors.  A complete set seems to contain 37 sectors.  I could perhaps merge some, but then I don't have clear indices to use.