RE: UK Stocks - Watchlist and Discussion
(2016-10-24, 11:04 AM)

Smellypunks Wrote: COPL - continuation breakout on high volume. This has to be one of my favs at the moment.
It came up in the US watchlist last week on the breakout here:
http://stageanalysis.net/forum/showthrea...7#pid10787
as is dual listed in Canada under the ticker XOP.V and finished the week with 5x the weekly average volume. So very strong relative volume.
So some good positives, but the negatives I can see are that the UK listed stock COPL has a big spread of 4.5% currently and is around 25% above the continuation entry level. So a tricky one to get into, although that volume increase is tempting.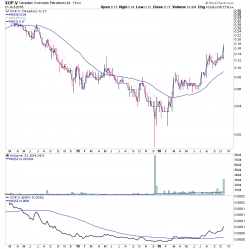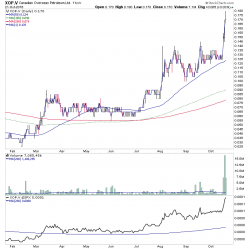 isatrader
Fate does not always let you fix the tuition fee. She delivers the educational wallop and presents her own bill - Reminiscences of a Stock Operator.