RE: UK Stocks - Watchlist and Discussion
A few for the UK watchlist from todays scans - FPM.L, AMO.L, TEP.L

FPM.L came up earlier this week on the watchlist and today made the Stage 2A breakout attempt, closing the day above the breakout level on just over 2x average daily volume. The weekly relative volume stands at 1.49x average weekly volume, and so needs to have a strong volume day tomorrow and also close the week above the breakout level to confirm the Stage 2A breakout attempt.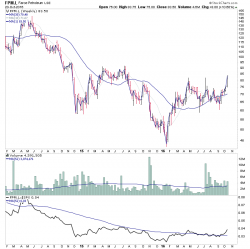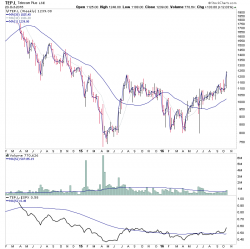 isatrader
Fate does not always let you fix the tuition fee. She delivers the educational wallop and presents her own bill - Reminiscences of a Stock Operator.