RE: UK Stocks - Watchlist and Discussion
(2016-05-17, 12:12 PM)

shaunattwood Wrote: any thoughts on buying PFD on this pullback?
Is more than a pullback imo, is a failed Stage 2A breakout, and is now well back within the Stage 1 range again as has pulled back over 70% of the previous move.
So I'd class this one as Stage 1 again, and would need to recapture the original breakout level again imo or at least a close above the 50 day MA to consider again. But others may think differently. But as a rule, I always try not to go long below the 50 day MA personally.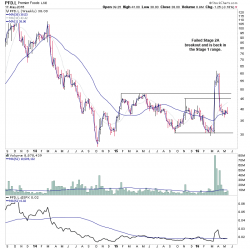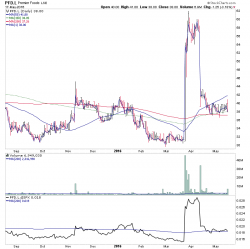 isatrader
Fate does not always let you fix the tuition fee. She delivers the educational wallop and presents her own bill - Reminiscences of a Stock Operator.